tags: fp house
After searching for several weeks to find a house that fit our needs the realator asked if we would consider building a new house. We were surprised when we found out that building a new house would give us what we needed and it was close the same price!
A new house of our own! That would have a warranty and I would not have to be contstantly fixing or an endless list of projects hanging over my head.
We picked a corner lot which had a much larger back yard than typical. We were originally hoping for something outside of town where we could have a few acres, some chickens, raise a garden... basically a homestead like we tried to do in New Paris on our 1/8th acre lot. We eventually decided to get something closer to my work and instead of working on physical sustainability, to work on spiritual sustainability and relationships.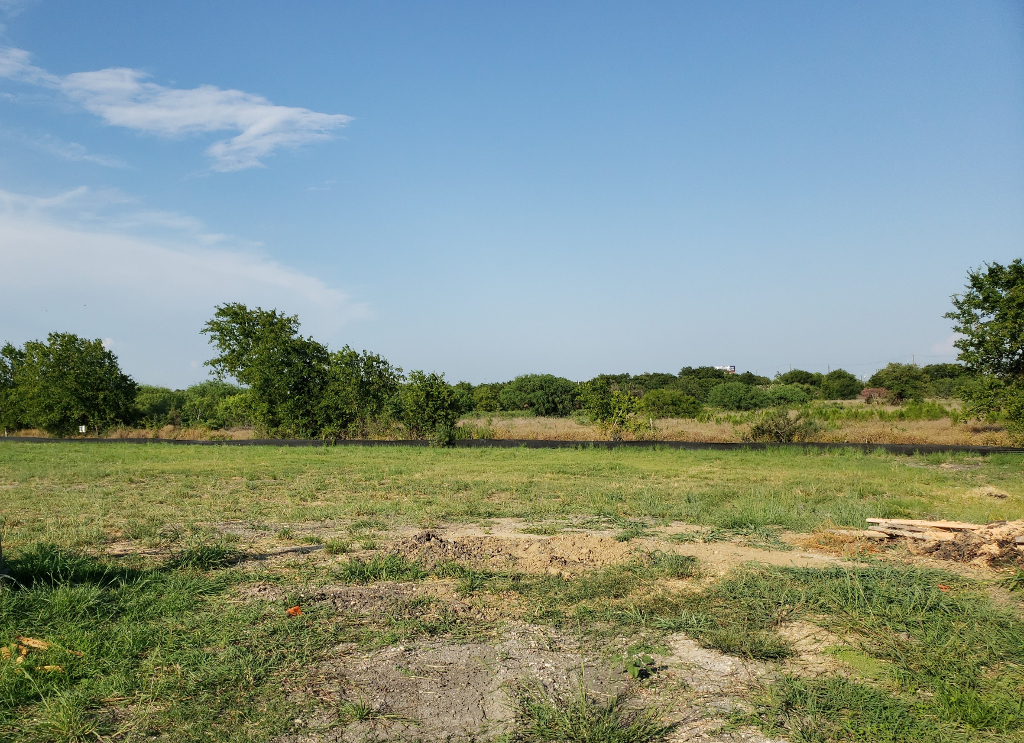 This is the lot of our future home. There are houses on either side but wide open spaces on the back which will be nice. The backyard is at least 3 times the size of the normal lots so there will be more room for boy and his dog.